Take your Visa card when travelling!
It is beneficial and convenient: you can pay in local currency and get exclusive offers in the country you are visiting.
If you hold Visa Platinum, Visa Signature, Visa Infinite, Visa Platinum Business or Visa Signature Business premium card, you can get the Priority service by Visa at Minsk National Airport. Also, premium cardholders now have access to the new service that provides free luggage packing.
To get free luggage packing and pass through prioritized security check:
You must receive a Priority service by Visa voucher at the information counter on the third floor
If needed, you can get free luggage packing
Check in at a business class check-in counter and drop off your luggage
After producing a Priority service voucher, enter the security check area
Premium cardholders can use the benefits: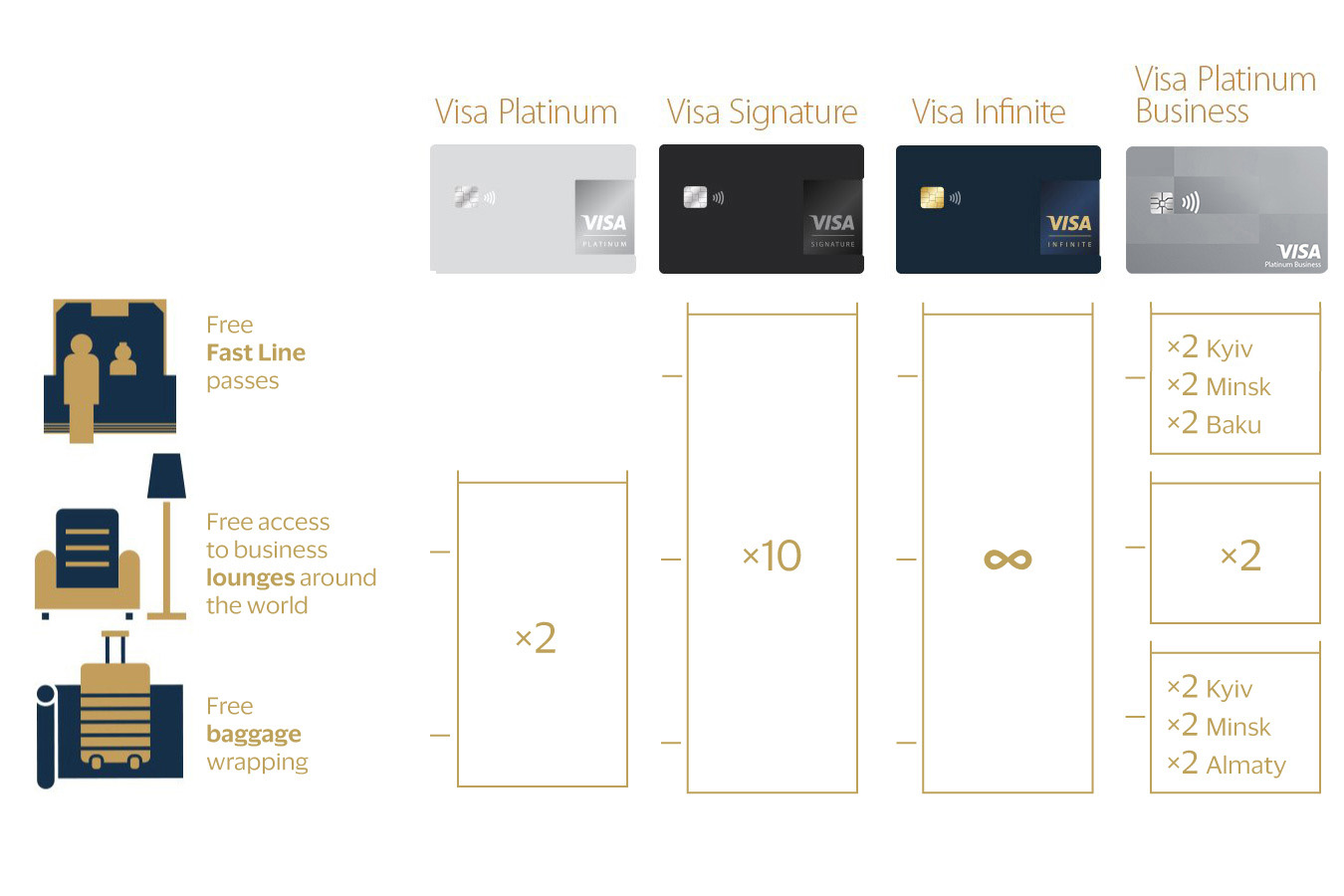 Limits for available card benefits apply during one calendar year starting on 1 January.
Organizer: 360 Media Group LLC, TIN: 690318126. Contact phone number: +375-29-630-80-26.